REST EASY WITH JOB LOSS RV coverage
In today's world, job security is never a guarantee. We can never fully prepare ourselves for the curveballs life can throw at us, but at least we can be financially prepared for them. Job Loss Coverage offers your customers a sense of security when purchasing a new RV. If their employment is interrupted, Job Loss Coverage will cover monthly vehicle lease and loan payments, credit line protection, and even cash purchases for up to six months. This is a great way to provide additional value to your customers and set them up for success.

*Note: This Protection Product is not available in British Columbia at this time.
THE
JOB LOSS MEMBERSHIP

IS DESIGNED FOR FINANCE, LEASE, LINE OF CREDIT AND CASH PURCHASES
Unexpectedly losing a job is a challenging experience for anyone. That's why we help customers receive Unemployment Coverage quickly and easily. Job Loss Coverage eliminates the stress of making RV payments if their employment situation changes.
Every applicant of this membership program is covered for up to 6 months or until we help them secure a new position.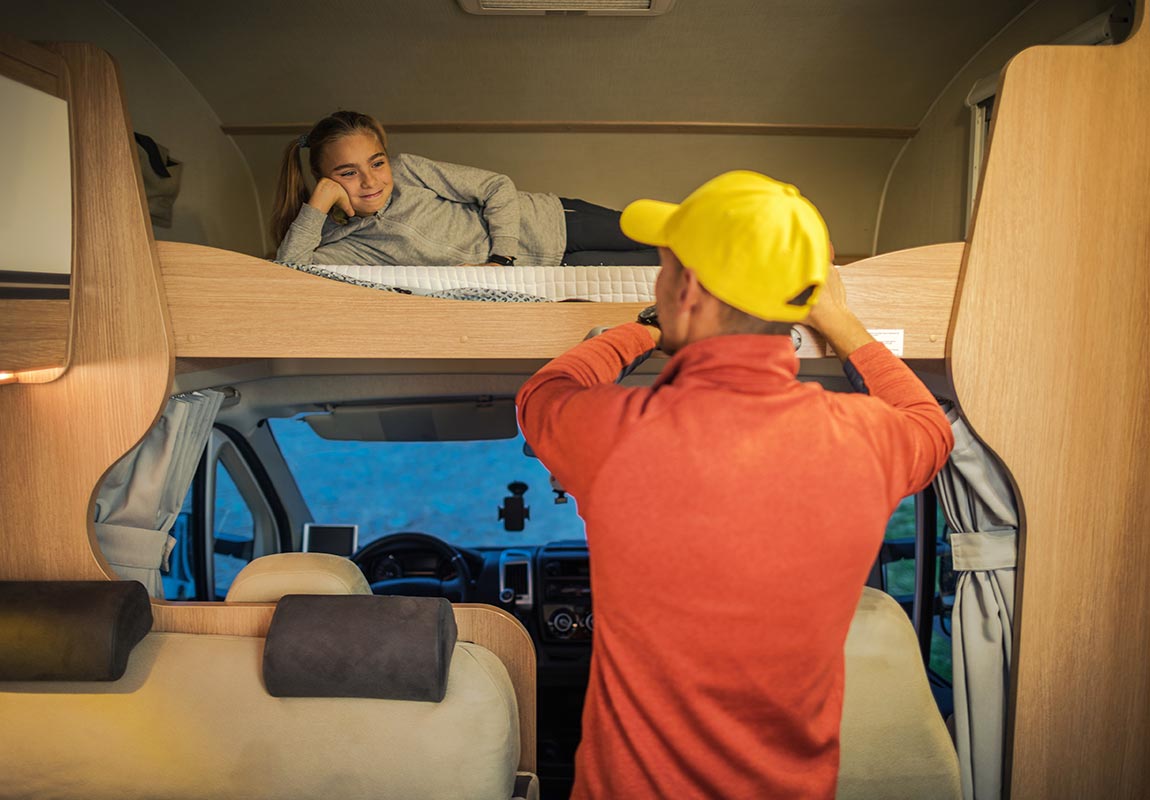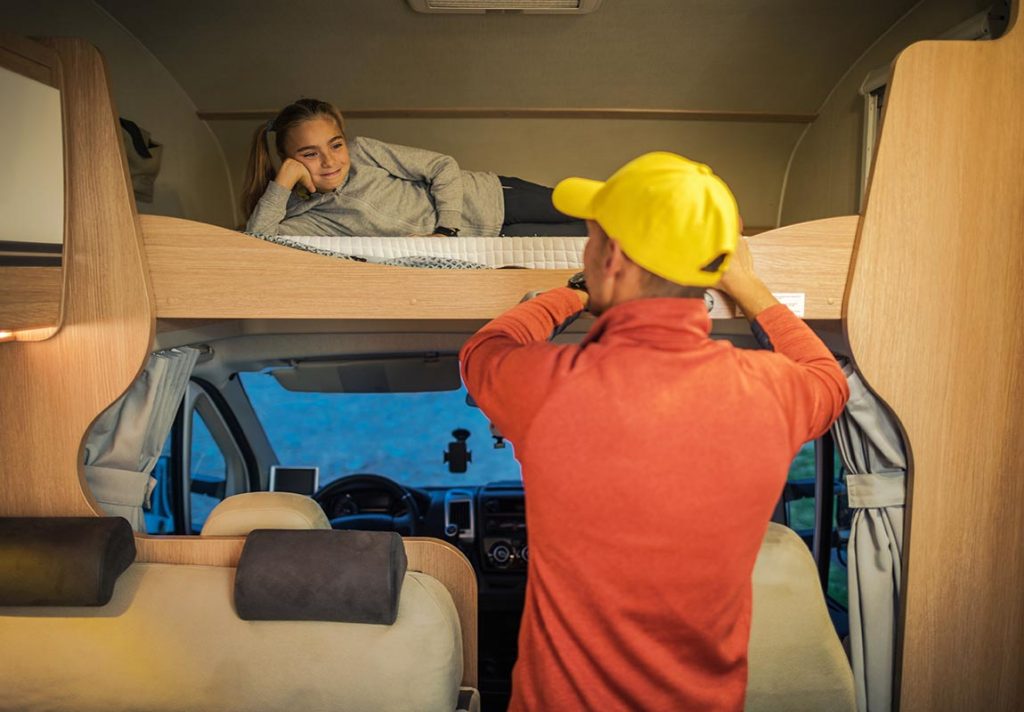 Available when you
need it the most
This membership program helps applicants get back on their feet after losing their job. The member benefits and in-store credits in this membership program include:
Single & Joint coverage available
Protection for up to 84 months
Coverage options of $500, $750, or $1000 per month
Coverage for up to 6 months of RV payments
A $250 in-store member credit*
Two occurrences per membership
*Valid for parts, service, and sales at your original selling dealer.
Coverage can be 100% financed and conveniently included within the monthly payment, and it begins after a 90 Day Probation Period starting from the effective date on the enrolment form.
With this unemployment coverage, customers won't have to worry about losing their job due to unforeseen circumstances. They will be covered for the duration of time on the plan they have purchased and can ensure they are able to receive the amount of financial assistance needed to make their payments. When people don't have to worry about making payments, they can stay focused on finding a better employment opportunity.
Payment protection is only one of the many benefits offered by Job Loss Coverage. This membership program was designed around our customers and includes career search assistance to give applicants added confidence and an advantage when searching for a new employment opportunity.
STEP 1)

INITIAL CONSULTATION​

The applicant will receive a one-hour consultation with a certified career transition coach.
STEP 2)

Personal Brand & Image Coaching

In this step, the certified transition coach will help the applicant develop a strong personal brand and image.
STEP 3)

Career Search Coaching

In this step, applicants will receive job search and interview support from the certified transition coach.
STEP 4)

Follow up consultation

In the final step of the career search assistance program, the certified transition coach will help job seekers get the most out of potential employment opportunities.
Our career search assistance program was created with one goal; to help the members of our Job Loss Coverage membership program find gainful employment and ensure they are getting the best new employment opportunity. We believe that real job loss protection and unemployment coverage should help customers find employment opportunities. Our Job Loss protection plans will assist customers in achieving their personal and financial goals in the event they lose their employment.
GET THE
FAQs

ON JOB LOSS COVERAGE
How long does this unemployment coverage protect the customer?
This membership program is available for up to 84-month terms and will protect the customer with vehicle payment coverage for up to six months. There are two occurrences included in this membership program.
How much RV payment coverage is available with this program?
Depending on what the customer is interested in, we have payment coverage options available for $500, $750, and $1000 per month. We want to ensure the customer is able to get an adequate amount of payment coverage when they need it the most.
What other benefits are included with automotive Job Loss Coverage?
Because this program was designed around real people, the unemployment coverage doesn't end with payment protection. We also offer the Career Search Assistance program mentioned above. We feel that true financial protection comes from ensuring that the customer can find a secure employment opportunity to alleviate any financial stress.
In the event that I need automotive Job Loss Coverage, how can I get the claims process started?
That's easy! Call our customer care department (1-877-213-4545) or email them (claims@goautoshield.com) to start a claim. Our claims representatives will need to get some information from you, but they will work with you to get the payment coverage that you need.
Does the Job Loss program have to be offered in conjunction with any other type of insurance?
No, the Job Loss program is standalone and does not have to be combined with any life insurance, disability insurance, critical illness insurance, etc.
If a client was to make a Job Loss claim, how many successive payments will be made?
Clients will be covered up to 6 months of payments in the event of a single job loss.
How long does a client need to be working ahead of their RV purchase to qualify for Job Loss?
Customers need to have worked a minimum of 25 hours per week 90 days prior to the effective date.