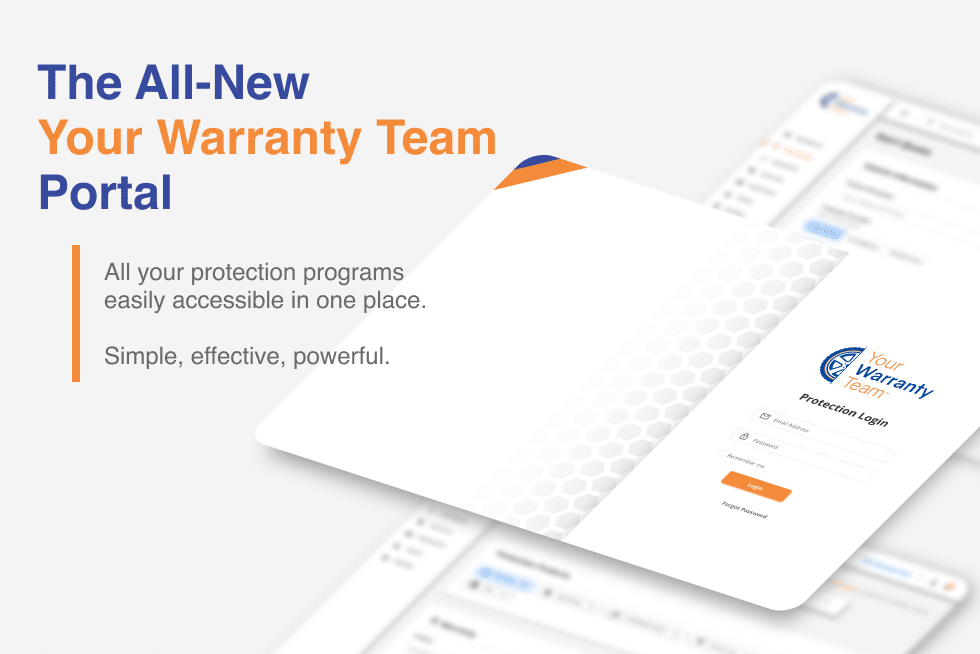 Attention Finance Managers: This will Increase Profit-Per-Copy!
Our exclusive new Portal is every Finance Manager's dream come true. All your Protection Programs are now in one easy-to-use Portal!
Time is money, especially in the Finance Office where you can watch your customers get antsier by the minute. The extra time it takes to log into multiple portals, and input data for quotes is working against your deal, but do you really want to leave money on the table?
Consider the new Your Warranty Team Portal your own personal time machine. Importing deals is a breeze with DealerTrack integration! You can generate multiple quotes or contracts in under a minute, giving you the best opportunity to discuss with your customer, all the personally tailored Protection Program options before their eyes start to glaze over.
Our intuitive user interface ensures you have everything you need right at your fingertips, including useful tools like sales performance reporting, and your data is securely encrypted using the highest level of data protection available.
Our Portal was designed with Finance Managers on actual deals to meet their specific requirements. It was created to eliminate standard industry roadblocks and is designed to continuously evolve alongside the needs of our users.
What are you waiting for? Time is money. Fill out the form below to get more of both.